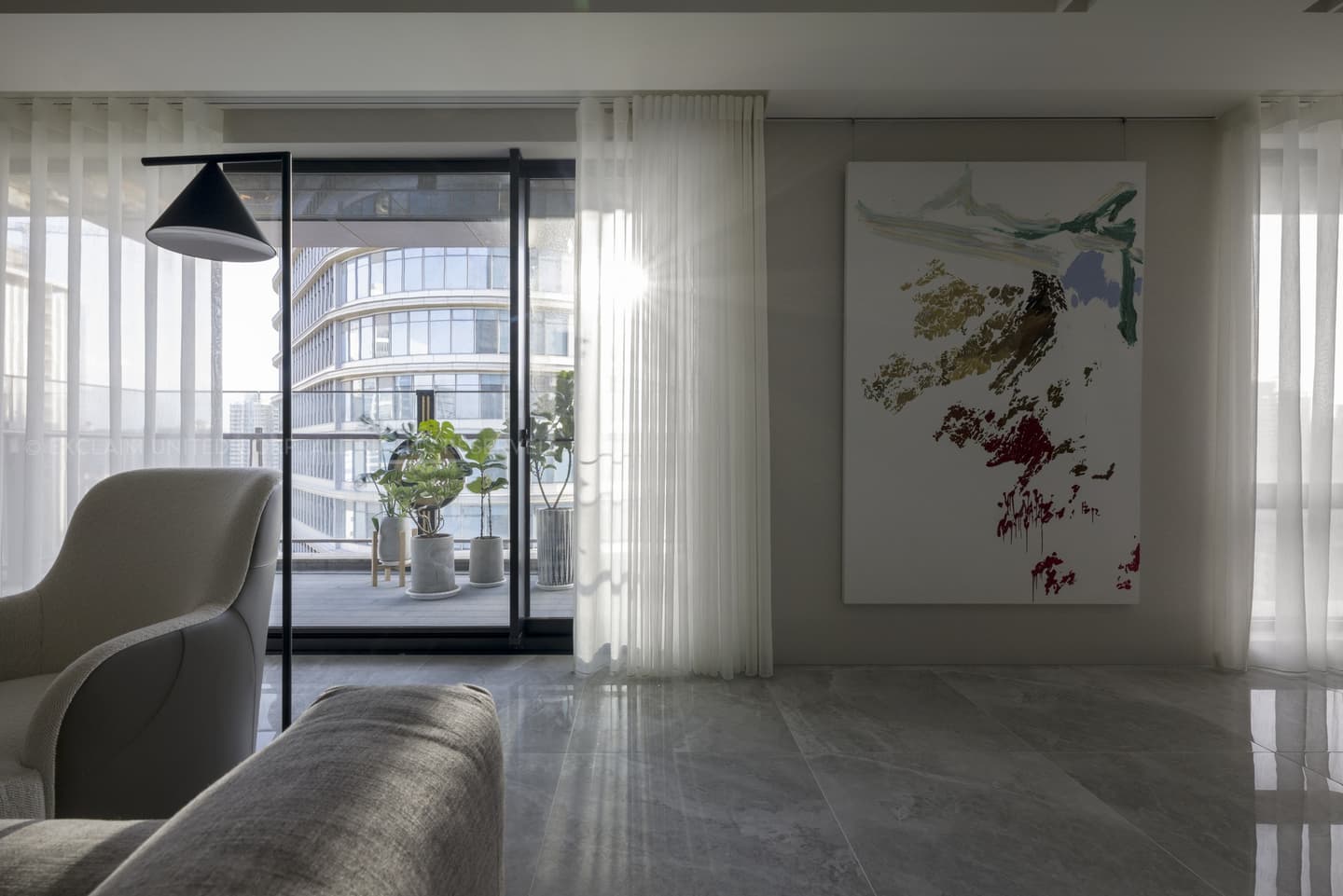 Luxury · A Realm of Art
'Fashion has to do with ideas, the way we live, what is happening." It's one of the well-known quotes from Coco Chanel, the Queen of Haute Couture.
If ''beauty'' is the goal and drive of art, there is no harm in creating your own way of life. You can carefully plan for the landscaping and construction of your home to achieve the artistic ideas of space blending. Such ideas will cover flexible and numerous changes of scenes, including the details. What you've done for the design of a home is just to create a perfect life experience.
Though the male house owner is engaged as a Western liquor agent, he merely tells the design team about the requirements of his family members when communicating about the idea of interior design. There are two main demands. One is to make a modern, affordable luxurious, fashionable, and exquisite-sense house style that his wife favorites. The other is, based on the precondition of better parent-child interaction, to construct the house for spending warm family time at home. The designer is particular about the high-end made-to-order concept. Secondly, the house owner's family life and emotions need to consider while proceeding with a house makeover.
Therefore, the design team brings its design concept – Art, Life, and Green Atmosphere – into this renovation project, plus the same spirit and quality as the Haute Couture does, to enrich this luxury house's grace and charm.
The house has a carpeted area of about 133 pings. This project is a house with an original long-shaped building construction and an unfinished interior. So the designer uses the house's original constructional beams to turn them into the central axis of interior space and then arranges the pedestrian circulation of public and private areas in the building. With extensive experience in building construction, the design team plans a new house layout – three standard rooms plus one open room – for this house. The design group hopes such a makeover will transform this house into a sweet home where the house owner's family can live delightfully downtown.